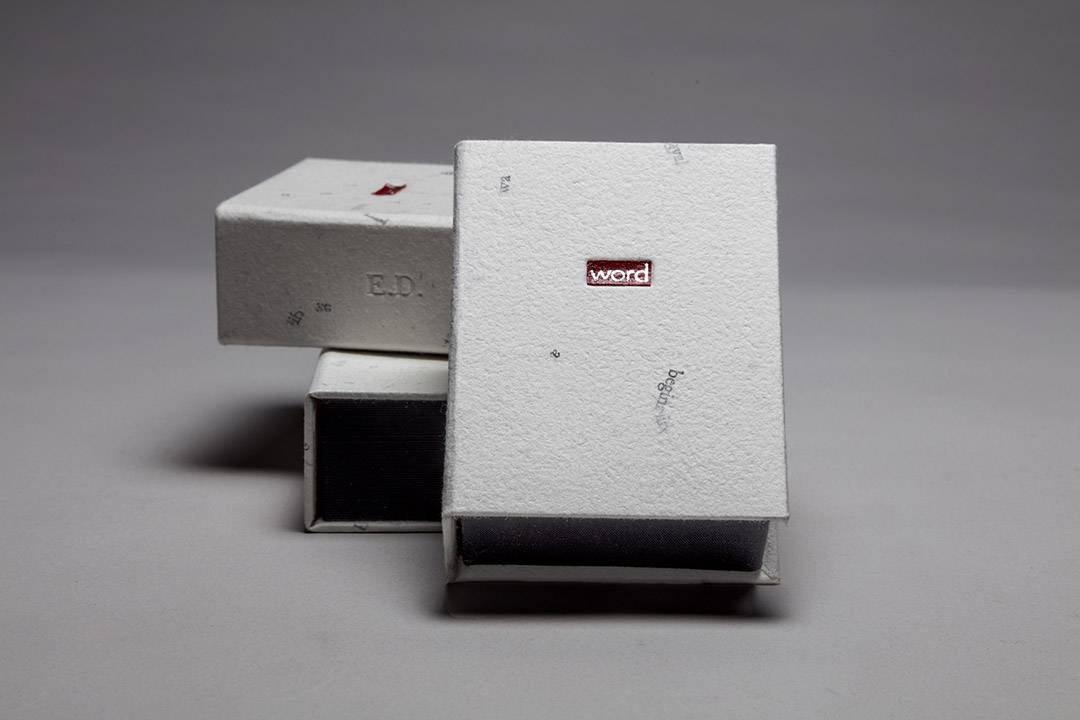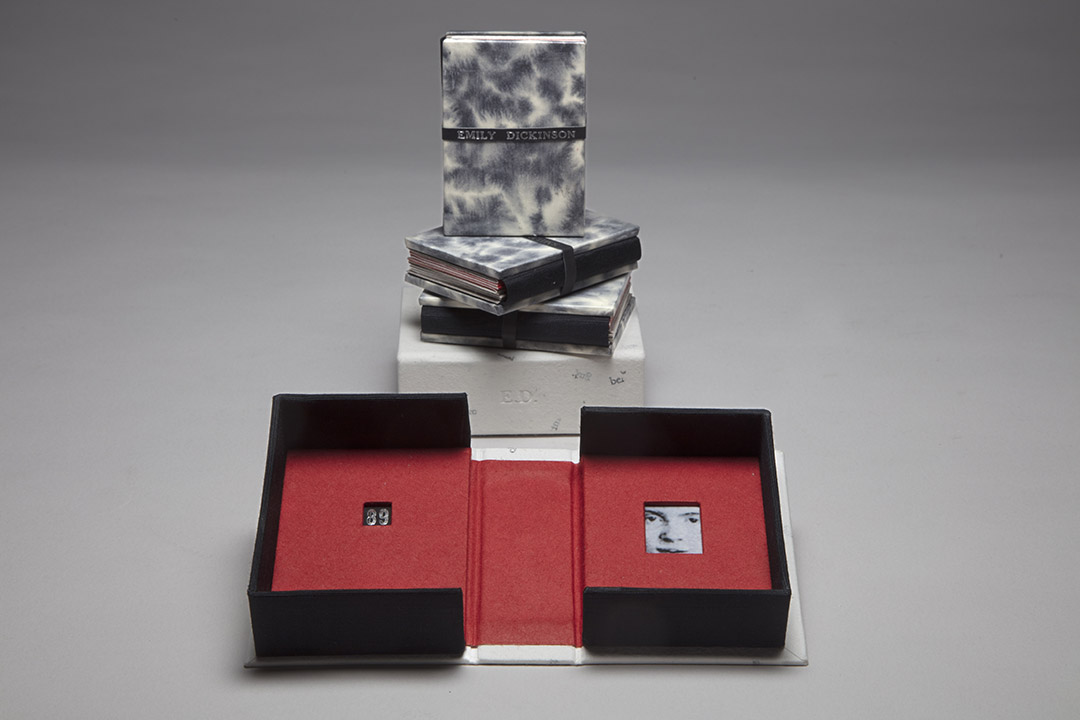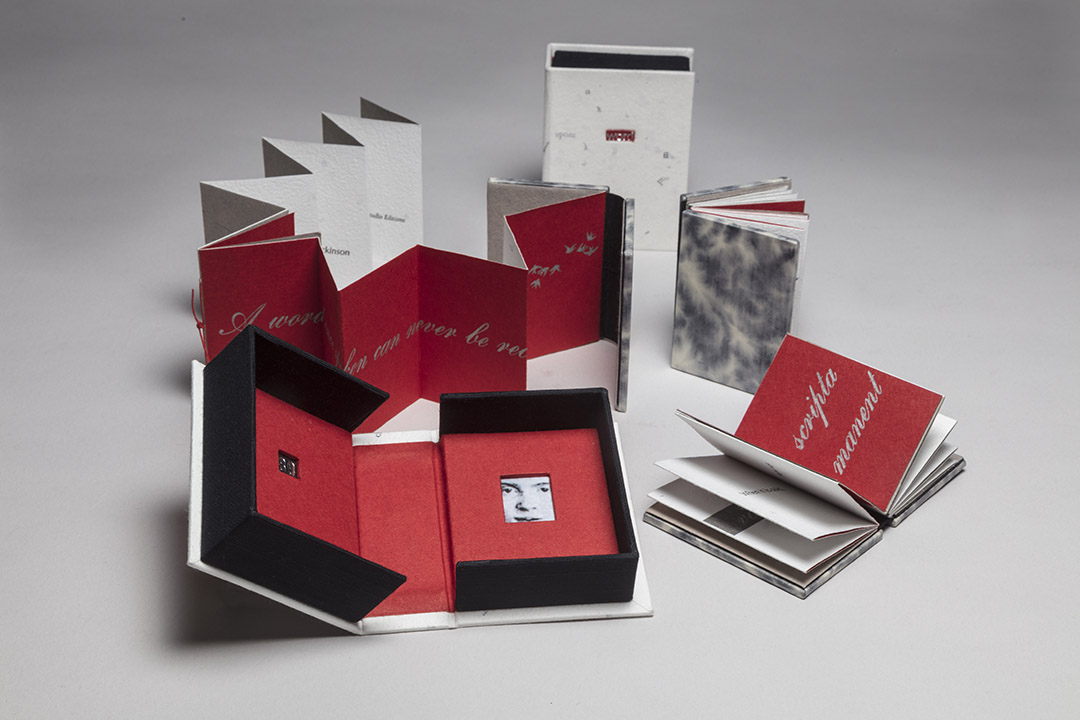 89, LXXXIX, (word)
2017

Fifth in a series of miniature books
Featuring poems by Emily Dickinson.

A word is dead
When it is said,
Some say.
I say it just
Begins to live
That day.

Accordion structure, hand-painted boards,
Silver stamped leather band. Letterpress
Printed on Cave paper with sewn insert.
Reversing to red and gray Moriki paper, printed
with antique wood and metal type. Box of
Cave paper and Japanese silk with E.D. blind-
stamped on the spine and a silver stamped
leather inset on the cover. The box measures
2 1/2 x 3 1/2 inches. The book, 2 x 3 inches.