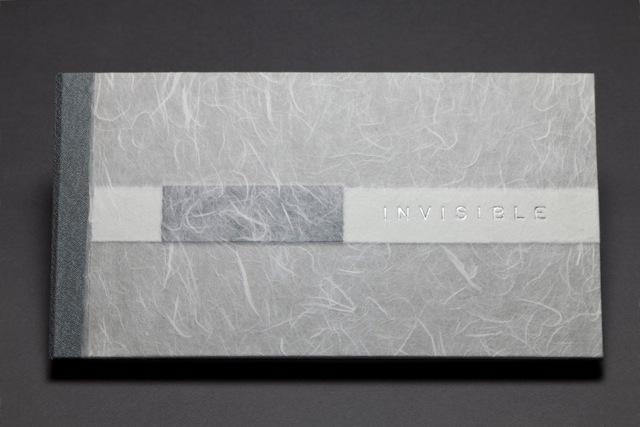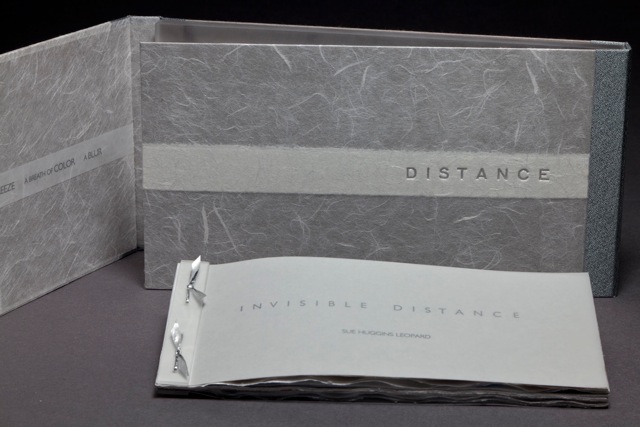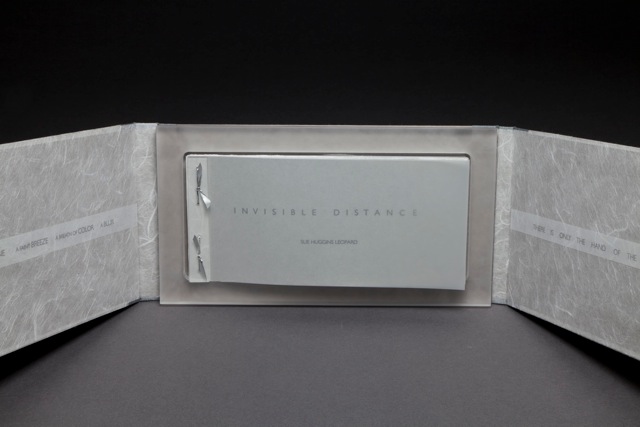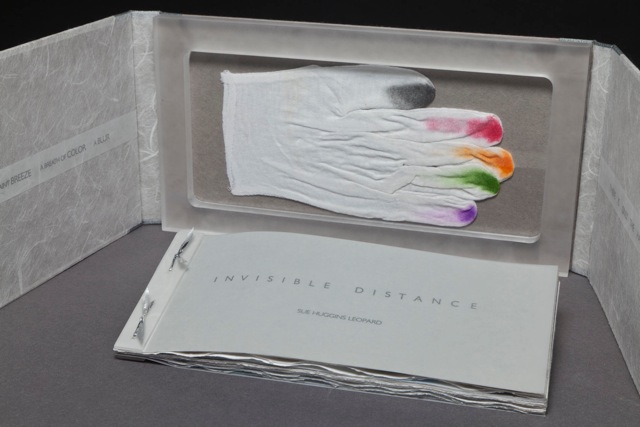 Invisible Distance
2012
The book is in praise of artists. Those who start in a cloud of unknowing have faith that there is a horizon to reach for- and go forward to meet it. The translucent materials, increasing use of color as the pages are turned, the Japanese binding as well as the symbolic glove allude to this optimism and fragility.
 
And the coldest season comes yet again.
This particular winter of 2012, milder than
usual, but equally long. Spring beckons on
the horizon.The papers are drafting vellum,
Japanese Unryu and a lovely handmade sheet
by Tryst Press Paper Mill in Provo, Utah.
The plexiglass additions are by Beau Leopard.
The poem, letterpress printing, artwork and poem by
Sue Huggins Leopard at Leopard Studio Editions.

Pochoir and hand coloring on drafting vellum and Tryst Press paper, letterpress printing, frosted plexiglass and a glove
Dimensions: 6x 11x 1 inches, closed; 6 x 26 inches, open
Edition of 4