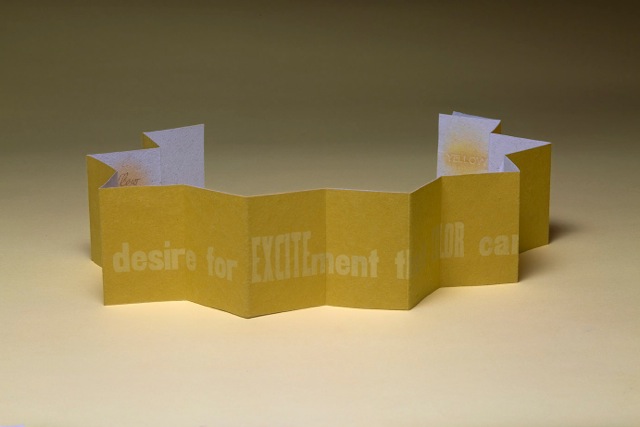 XXXI E.D.
(yellow)
2016
A miniature book measuring 2 x 3 inches
the poem by Emily Dickinson reads:
Nature rarer uses yellow
Than another hue;
Saves she all of that for sunsets,_
Prodigal of blue,
Spending scarlet like a woman,
Yellow she affords
Only scantly and selectly,
Like a lover's words.
Accordion structure with hand painted boards,
gold stamped leather band.
Cave natural flax paper with letterpress.
Pochoir imagery with sewn insert
reversing to yellow Moriki paper
with antique wood type.
Box covered with Hook paper,
with blind stamping and leather inset.
Edition of 6