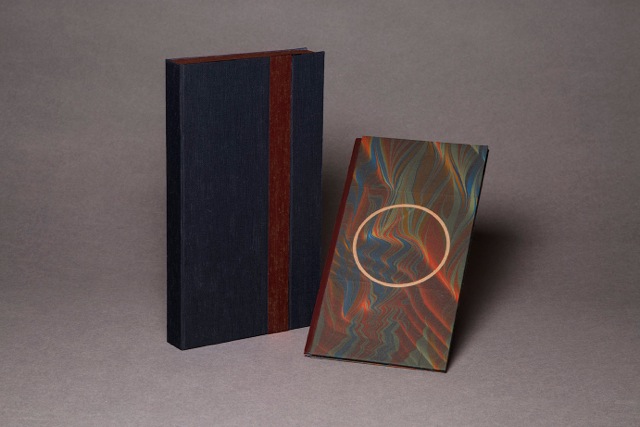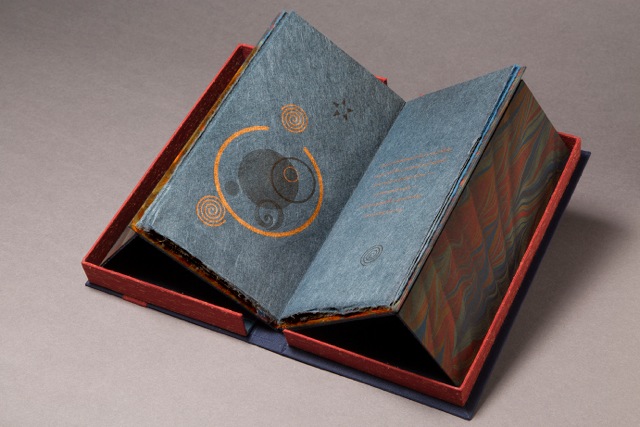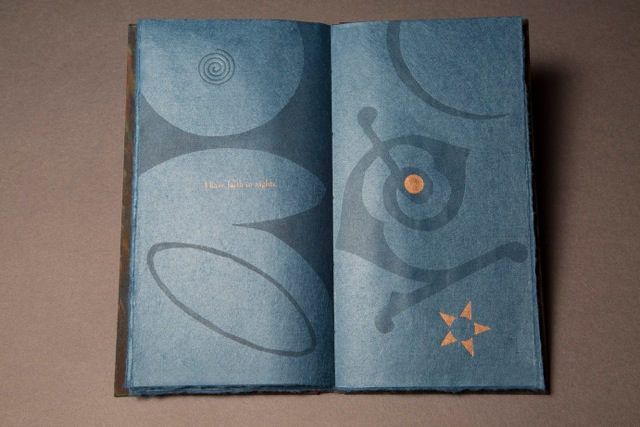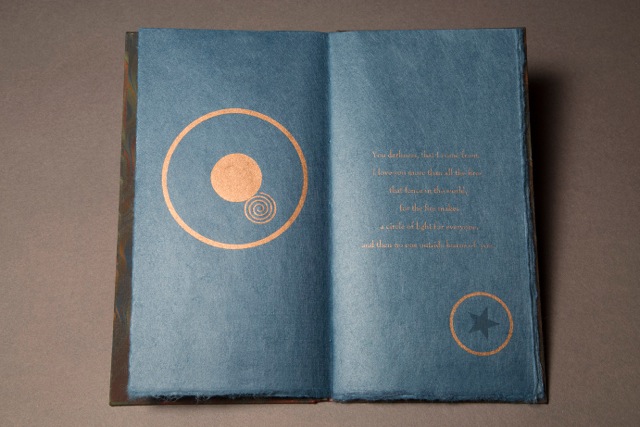 YOU DARKNESS / Rainer Maria Rilke
an Artists' Book by Sue Huggins Leopard
Leopard Studio Editions
In the Autumn of 2015, I read the poems of Rainer Maria Rilke again as has been my habit for many years. I was struck by this poem from The Book of Hours I, 11. As the dark time of year advanced and our own dark time proceeded, I sought translations of this short section and came upon Robert Bly's plain-spoken take on Rilke's original German.
I have tried to mirror the somber, lyric beauty of the words with papers that embody this deep quality; particularly, the marbled paper by Steve Pittelkow which perfectly captures little flecks of brightness among an unusually dark and complex field as do the words of the poem. The copper ink of the text and the circular imagery, simply but deliberately printed, allude viscerally to these qualities as well.
Created in an edition of 5, using metal and wood type and linoleum cuts with solander box and cradle for exhibiting the book.